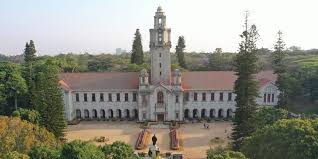 This course provides an overview of the key concepts and principles in environmental management, areas of global and national environmental concern, and strategies and tools for effective environmental management. Attempt to understand the genesis of environmental problems, the concerns that leads to various international and national initiatives to tackle them have been made in this course. Various tools, which can be used to address environmental problems and the role that the professionals can play in managing environment in their respective areas would be discussed.
EM 2023: Internet Course - Environmental Management (2+1), 21st Session @ CCE, IISc
EM2023 (Hybrid Mode)
First Session (
1-6th September 2023 @ CCE Lecture Hall) lectures, field ecology
followed by first term test (covering 5 chapters, on 4th Sept 2023, 2-5 PM).
INTERNET SESSIONS (SEPT TO NOVEMBER 2023) login
Project Work and Submission - November
Final session
December 2023
: 01
-07 Dec 2023, interactive session, project presentations, chapter presentations and final exam
ENVIRONMENTAL MANAGEMENT SESSION
Centre for Continuing Education
Indian Institute of Science, Bangalore
Ph: 808-22933099/3503
Email: emram.ces@iisc.ac.in